Metaphysics: A personal journey
CLICK ON THE IMAGE TO SEE THE NEXT ONE
These images, created over a four-decade period, have become a narrative. The text disappears when you move the cursor off the image, so you can enjoy the picture.
Deep Yin + Yang
During wartime and internal turmoil in 1970, my youthful optimism was chastened by the shadow side of existence. The Chinese symbol of yin and yang spoke to me. 20 years later, I imagined it as a sphere, Deep Yin and Yang.
Black Hole
There are stars, there are black holes.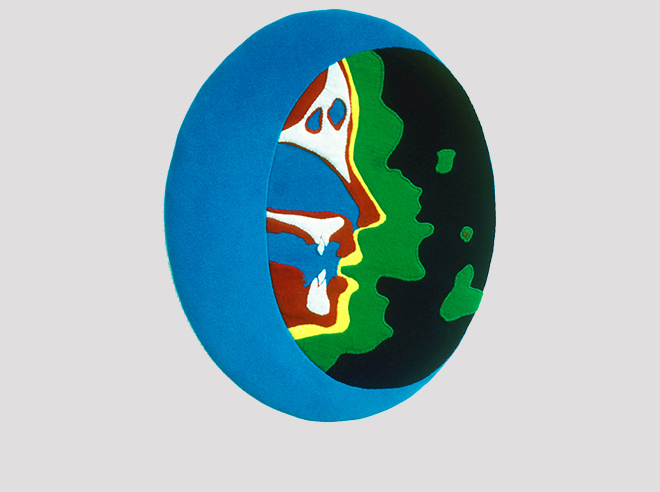 Mask of Unmasking
Strange-looking science images, meanwhile, were showing us a hidden reality highlighted with false color to show it well.
Audio Radiance
My physicist husband interested me in invisibles all around us: electromagnetic waves, and in this case, acoustic waves. This is my interpretation of sound waves on a drum head.
 
Science is System Searching for System
Is the mathematics of physics, which describes intricate details of the
universe so precisely, inherent in the universe? Or is the
universe rather chaotic – our mathematics happens to fit some of it?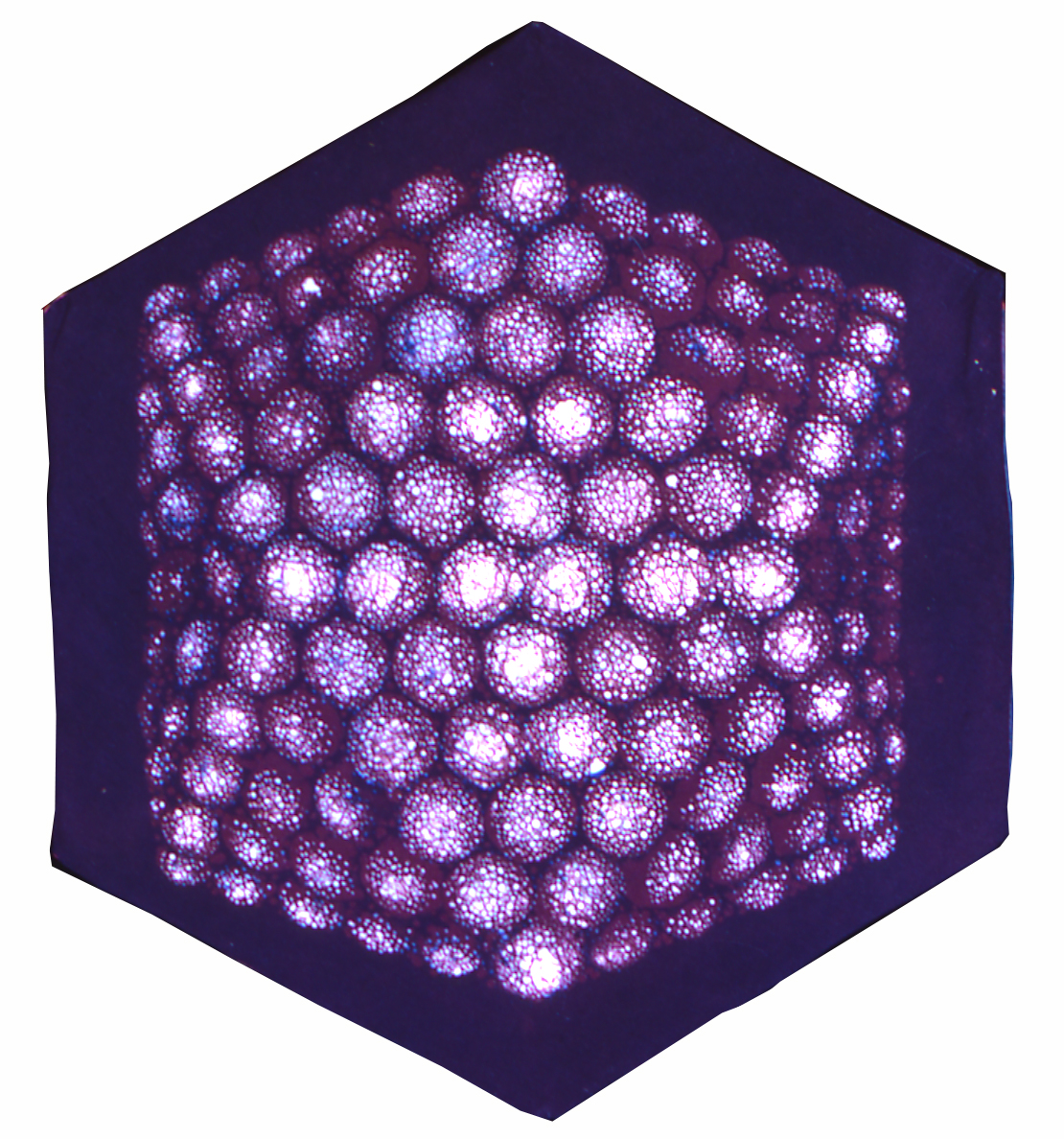 Virus
The new scanning electron microscope showed this virus— a Platonic solid! From this came my belief that mathematics is inherent in the physical universe.
An Essential Mystery: Number Governs Form.
In fact, the evidence of order is all around us. I painted crystals and a thistle blossom.
A Vast Consilience
We each know part of the underlying order. The pattern as a whole is eclipsed. Consilience means all kinds of knowledge are strands in a whole fabric of That Which Is.
Gestalt
"Gestalt: the sum is greater than the parts" describes the complexity of this image. It looks chaotic.
Gestalt – two layers
It has a secret, an example of underlying order.
Totality
Totality: The moment of total obstruction during an eclipse. In the midst of personal tribulation, for me the opposite happened: The stone rolled back, I felt The Light. When the glow faded, nothing was ever so dark again.
Klein Bottles
The glow within myself was also emanating from the whole landscape. The Klein bottle, curious object that has only one surface, neither inside nor outside, was a pale metaphor for my experience.
Artist in Resonance
In my multifaceted life, I felt a balance. like these mythical "magnets," poised between opposites, resonating, holding it together.
The Light, but also the Practice
"Certainly there are spiritual practices beyond description to explore, but as we mature, it becomes clear that those special experiences are only meaningful when they arise from and return to a life of ordinary kindness." —Bo Lozoff, Prison Ashram Project.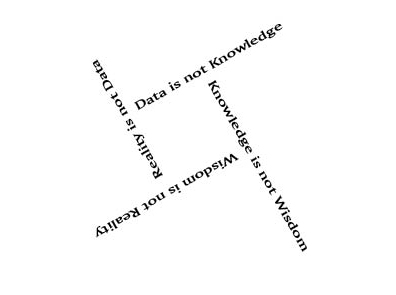 Data is not Knowledge
How we know, and the limits of our knowledge, compels my attention.
On the Edge of Not Being Seen
Even small objects below the resolving power of microscopes intrigue me. Physicists are going to the ends of the earth and putting instruments in outer space to detect things like Dark Matter.
Benzene
In many cases no one model describes something rather complicated, like benzene, so scientists use multiple working hypotheses. The structure of benzene was a puzzle until the chemist, Kekulé, had a dream of a snake biting its tail. But a simple diagram of a ring of atoms didn't describe all its behaviors.
Another example is light, which seems to be a wave when measured some ways, particles when measured other ways.
Divinity
The problem of whether light is a particle or a wave suggested a way of looking at the Divine. Is God a noun (with an emphasis on certainty)? Is God a verb (with an emphasis on ever-changingness)? I created a moiré pattern for the central image, made up of two layers, dots and radiating stripes. It creates a third pattern indescribable on a flat surface.
Paradox
Mystics discover something beyond doctrines. Doctrines themselves pose paradoxes like free will vs. predestination. A paradox: Follow the lines, and you will find interlocking cubes, poking both forward and back.
The Spirit Moves
Nevertheless, we feel the movement of Spirit within us.
Way Will Open
Amidst discouragement, it may come to us. We may feel it.
"People like you and I, though mortal of course, like everyone else, do not grow old, no matter how long we live. What I mean is that we never cease to stand like curious children before the great Mystery into which we were born." — Albert Einstein
Touch the Universe
Existing beyond human concerns……an immensity.